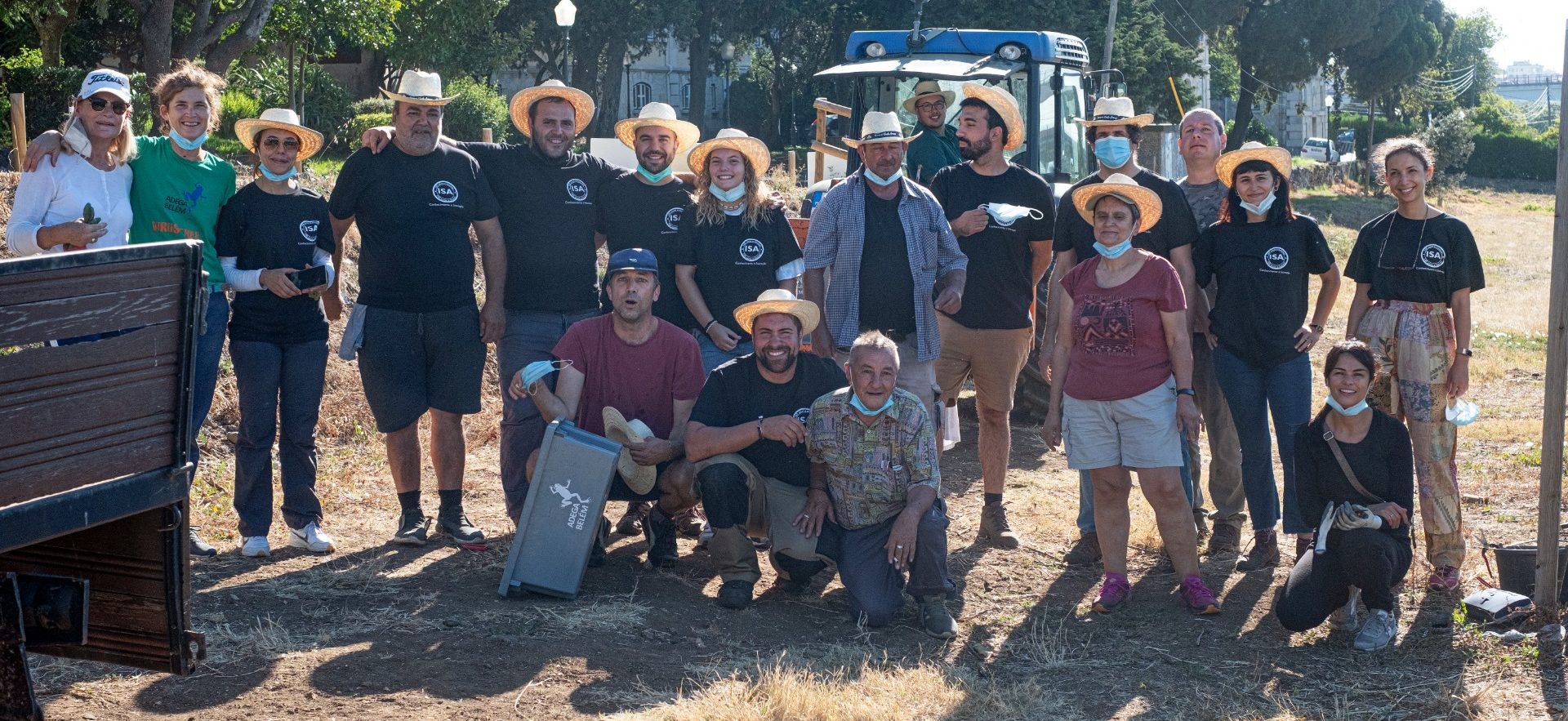 Grape Fun at Vintage 2021!
Vintage 2021 starts on 5 August with the picking of Moscatel Galego at the vineyards of the Higher Institute of Agronomy at Tapada da Ajuda in Lisbon and ends with the late harvest Moscatel Graúdo grown in the Arrabida Mountains on the Setubal Peninsula just south of the Tagus River. The climate was close to optimal this year, with rain during the first growing months of the vines and berries, then a long steady and not too hot summer that let the grapes ripen slowly to optimum maturity.
At the Lisbon vineyards we are once again experiencing the particularity of this Mediterranean climate terroir in the middle of an Atlantic region. Protected from northwestern Atlantic winds by the Monsanto hills and exposed south just above the Tagus river, our white varieties including Moscatel Gelego, Arinto, Alvarinho and Encruzado grow to full maturity relatively early while preserving very high acidity values. The results from 2020 are very well balanced wines with great aroma typicity and a common character that makes them stand out in a highly competitive wine market.
2021 is also the first year in which we harvest Trincadeira and Castelão grapes at the Quinta de Caparide in a wide valley that opens above São Pedro de Estoril. The Trincadeira partly comes in with quite severe mildew damage and requires the cleaning of the bunches, one at a time, to save this harvest. The grapes are made into Rosé and the must comes out clean from the press. So problem solved. The Castelão to the contrary comes in perfect bunches at perfect ripening, with not a single sour grape in the vineyard. Most of this is made into red. 500kg are fermented and fortified at Casal Manteiga in Oeiras to become a 2021 Adega Belém DOP Carcavelos. You have to be patient, though, for another couple of years as this goes into French oak barrels for two years at least and can be launched at the very earliest in 2024!
The late harvest Moscatel Graúdo from the Palmela area is once again fermented in terracotta jars, using the traditional on-skin maceration method whereby the crushed skins remain with the must for at least 3 months. As we could see in 2020, the result are spectacular wines with a high aroma concentration and incredible complexity. We bought two new amphorae from our dedicated master jar maker from Redondo, who has unique loam digging rights and makes these vessels by hand in his atelier.
A special thanks goes to our many harvest helpers, family, friends of the winery, parents of our kids' friends, friends of friends, priests and professors, and the staff of the Instituto Superior de Agronomia. You rock! Or in the words of our youngest daughter: You wock!